I really like making a list of my top 5 items. I've noticed that my wants change quite a bit and waiting to pick these up keeps my collection under some semblance of control. Here is what I'm lusting after this week.
1. Laura Mercier Artiste Palette For Eyes
I missed out on this one last year, so I'm hoping I can pick this one up at Sephora. I'm waiting for it to show up in store because I want to see in person.
2. Maybelline Matte Color Tattoo Eyeshadows:
I'm hoping these show up in CVS soon, so I can use my extra care bucks. Ha ha! I'm interested in Nude Pink and Just Beige.
3. Indie Lee Brightening Cleanser and Toner: I don't need any skin care, but these just look so lovely. I need to check the ingredients before going for these... if I decide to buy them.
4. L'occitane Bonne Mere Gentle Honey Body Wash
Do I really need this?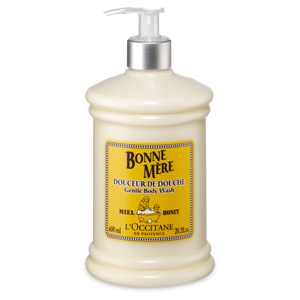 5. Trish McEvoy Intense Gel Eyeliner in Black:
I really love this formula. I have the shade in Arabian Nights,so I need this one, too.
What are you lusting after this week? Please comment below if you have wish list items. Hope everyone has a nice and safe weekend!